We've expanded Uplook to be a broader customer service application. In addition to the original features to create public and internal knowledge bases, Uplook can now help you manage email conversations with your customers.
Moving your email conversations to Uplook gives you access to a range of tools that a standard email inbox does not provide. It is particularly useful if you have multiple people collaborating to answer customer emails coming in on the same address.
You can now add internal notes, assign specific users to each email, see who else is looking at a customer email in real-time, and mark emails as completed to remove them from your queue.
Here's a quick introduction to some of the new features.


Shared Inbox System
The shared inbox system makes it easy for multiple people to manage your inbound emails, without any confusion over who is assigned and replying to each customer.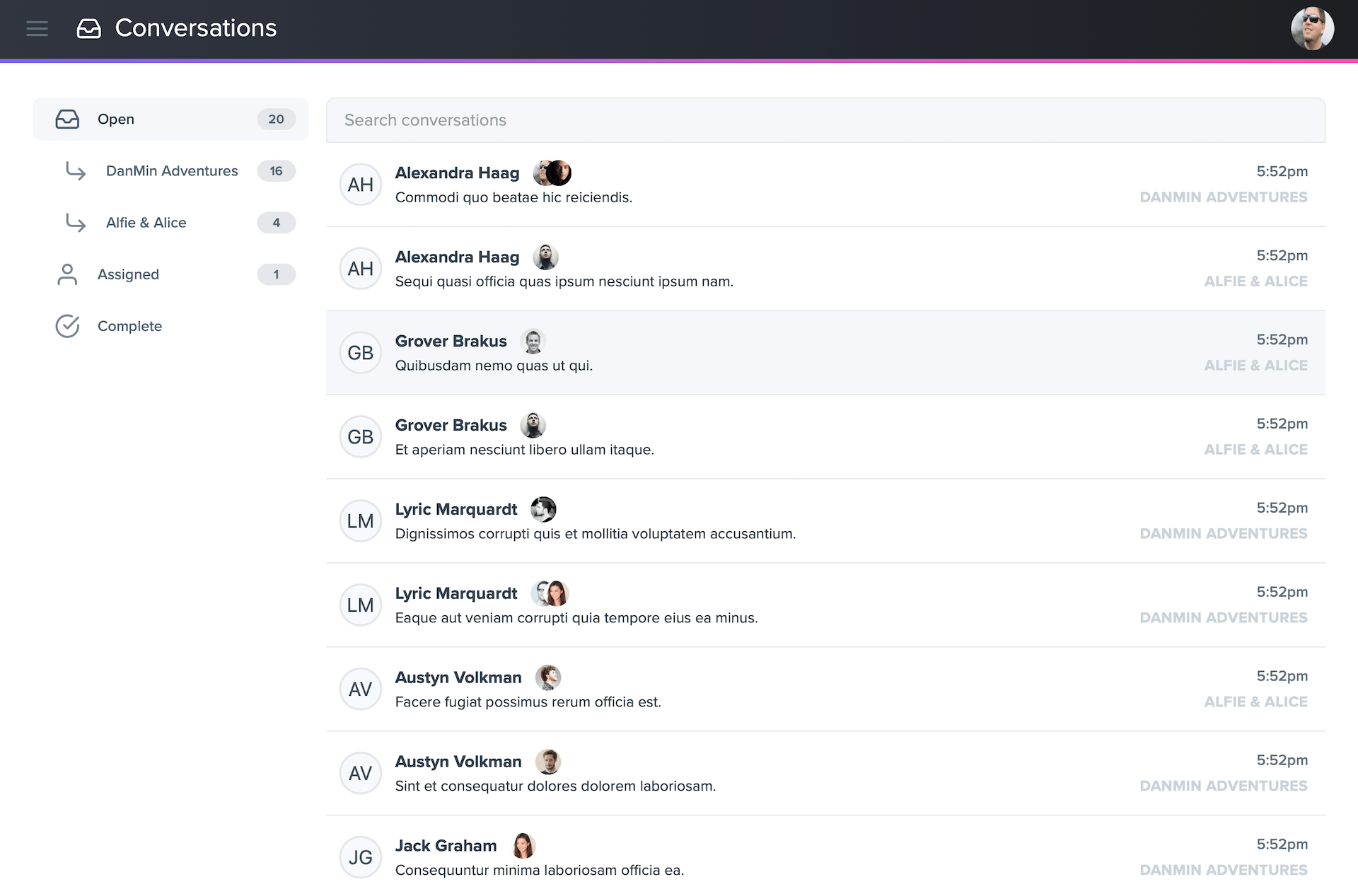 Email conversations are automatically re-opened if the customer replies to you, making it easy to see when a conversation requires further attention.
If you have an email address on your own domain for your business, Uplook can send emails directly from it. This just requires an easy one-time validation process.
Once your external email address is set up, your customers will simply be sending and receiving from your standard email address without knowing you are using Uplook.
Your customers don't need to log into a support site to manage their 'tickets'. They just have simple, natural email conversations with you, while you still benefit from a dedicated customer service software to keep you productive.

Multiple Brands
Uplook now also supports multiple brands within a single account.
You can now create and support unlimited brands without any additional cost. You will continue to pay the same flat rate per user account.
Each brand can have its own knowledge bases, and own email address.
Your customer emails from all brands will appear together in a single inbox view for easier management, but you can still view them by brand if you need to.
Uplook will intelligently switch your reply email address and email signature based on the brand each time you reply.
User access is now also controlled at a brand level. This means you can control which brands your team has access to. When they log in to Uplook, they'll only be able to see and interact with the brands that you have authorized.
Uplook in 2020
Expanding the scope to customer service software has opened up a lot of new possibilities. We're already busy working on the next features for Uplook, so we can help you provide amazing customer support.
Early in 2020, we're going to be bringing multi-lingual support, live chat, and blogs to Uplook.
Multi-lingual support
Multi-lingual support will allow you to maintain articles in different languages so you can cater to your customers throughout the world.
Live chat
Live chat will allow customers to initiate live conversations with your website. You'll be able to enhance your customer service by handling inquiries in real-time.
Blogs
Blogs will enable you to create and manage your own branded blog, hosted on the Uplook platform. They will leverage all the search engine optimization and article-building tools of the knowledge base system. Uplook blogs will also help you plan keywords, and provide real-time SEO tips as you edit to help you optimize your content marketing.
We're excited about Uplook's expanded scope as a customer service application. It's a natural fit for us at 4thPortal. We love excellent customer service, and we've helped some of the biggest customer service teams in the world with other solutions in the past.
Are you interested in learning more about Uplook? Is there something you'd like to see the software support? Please get in touch - we'd love to chat about it.